Connect with Music, People, Dance, Culture – on stage, in the studio and on the dance floor – ALL with live music.
Welcome to the info page for CologneLive | Festival.  This year we focus on what the world needs today – more female leaders.  By looking back at Egypt's oriental dance history we reveal the stories of Egyptian women who dared to be different and changed the world forever…
Scroll down and register now to rise up, inspired by historic female icons and the Baladi Blues Ensemble – for the first time ever with female musicians.
12 hours of live music tuition from Guy Schalom covering Live Music Leadership with topics including Magencé, Tarab, Baladi, Drum Solo and more.
Friday 14th June | "The Future is Female"
Workshop:

"Nagwa Knows No Limits" (Guy Schalom) | 12:00-14:00
Workshop: "Oum Kulthum Makes the World Stand Still" (Guy Schalom) | 14:30-16:30
@ Cologne Dance Center Venloer Str. 41, 50672 Köln
Opening show and live music dance party with Guy Schalom, the Baladi Blues Ensemble featuring for the first time ever female musicians.  
@ Horizont Theater, Thürmchenswall 25, 50668 Köln
---
Saturday 15th June | "She Believed, So She Did"

Workshop:

"Laure Daccache Unites Egypt" (Guy Schalom) | 11:00-13:30
Workshop:

"Warda Quits… and Comes Back" (Guy Schalom) | 14:00-16:30
@ Cologne Dance Center Venloer Str. 41, 50672 Köln
Selected national and international guest dancers accompanied by Guy Schalom, the Baladi Blues Ensemble and invited female guest musicians.  Show Tickets Here
@ Urania Theater Platenstr. 3250825 Köln
---
Sunday 16th June | "Just Shine"
Workshop: "Soheir Breaks The Rules" (Guy Schalom) | 12:00-15:00
@ Cologne Dance Center Venloer Str. 41, 50672 Köln
Book Your Package:
3 Day Package: €397 
€297 (Save €100) 
2 Day Package (any 2 days): €297 
€247 (Save €50)
Register below to join Europe's real music revolution.  
€79 deposit secures your place (balance due 1st April). 
N.B. Packages include all workshops and an entry ticket to the evening programme – all accompanied by your own personal Arabic orchestra!
*CologneLive is focused on helping dancers deepen their understanding of musical structures and forms, improving timing, interpreting rhythm, melody, lyrics and musical signals from the band and expressing the deeper meaning behind the music. For that reason CologneLive is taught by conservatoire-trained musician Guy Schalom and the majority of the dance work is improvised. There is no technical dance training. The work is very unique in that sense and extremely powerful having produced some remarkable results for previous participants of all levels.
Workshop schedule is subject to change.  Payments are non-refundable.  Places may be transferred for a 20% charge.
ARTISTS
GUY SCHALOM (Musical Director & Teacher)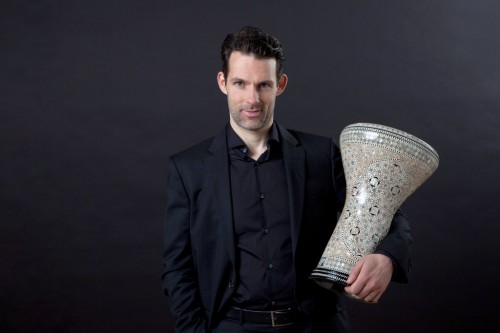 Guy Schalom, is mentor and coach to hundreds of dancers the world over. He is internationally recognised for teaching musicality and culture like no one else.  He can usually be found teaching at the highest music institutes in England but when he has the time he also travels to dance festivals around the world to teach and perform with his many groups. As everyone who has studied with him knows, after one of his classes you begin to hear, feel and dance to your music in a whole new way.
Guy is the founder of LondonLive – the biggest live music festival for Arabic dancers in Europe, he is course director of the Real Music Academy live music dance development programme and is bandleader of the all-acoustic Egyptian dance band the Baladi Blues Ensemble (who will accompany all workshops and shows during CologneLive).  He has appeared on more than 400 CD recordings and has produced 10 in his own name (you can even hear the latest, "TEN" in-flight when you next fly British Airways).
Guy is highly regarded internationally for his incisive and empowering teaching style and for bringing together the artistic wisdom of the east alongside state-of-the-art teaching methodologies of the west.  His aim, both for dancers and music students around the world, is to help more people appreciate, enjoy and master the rich and diverse world of music and dance!