Baladi Blues Unplugged - Guy Schalom & Magdy Tewfik
Doors 7pm / Music 8:30pm

Address: Green Note, 106 Parkway, London NW1 7AN
Email: mail (at) greennote.co.uk
Telephone: 020 7485 9899 (for parties of 4+)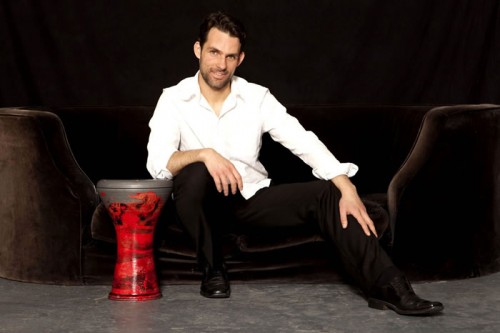 Guy Schalom and Egyptian quarter-tone accordionist Magdy Tewfik appear at the Green Note (Time Out London Venue of the Year - 2015). 
Joining Guy Schalom, for his first ever UK appearance, will be the highly accomplished Magdy Tewfik playing a uniquely tuned quarter-tone accordion.
Born in Cairo, Magdy Tewfik has been specialising in Egyptian accordion for over 40 years. He has worked with top dancers Sahar Hamdi and Zizi Mostafa as well as singers Maher el Attar and Mohamed Abdel Motleb.   Since relocating to Germany, he has worked with Sayed Balaha, Mahmoud Fadl and Nubian band Salamat.
Marking the launch of Guy Schalom's latest CD (Baladi Blues Reloaded Vol 2), this event will be a rare opportunity to experience classic Egyptian Baladi as it was in it's original context - at close quarters!